Hey guys,
So I'm sure you've seen all the natural deodorants flooding the market and have thought about trying them. If you're curious and looking for a recommendation, I have bad news for you. It's always hard to recommend a natural deodorant because it really just depends on the person. When you look up reviews for a particular deodorant there is always someone saying it was terrible and didn't work and then another person saying they loved it.
Why People Use Natural Deodorants
There have been some studies that attempted to make a link between aluminum, the main ingredient in antiperspirants and Alzheimer and breast cancer. The studies haven't been accepted as a scientific fact. There is also a separate argument for the other ingredients in regular deodorant and antiperspirant like propylene glycol being dangerous. The general consensus is that regular deodorants and antiperspirants are okay. It should also be noted that there is a difference between an antiperspirant and deodorant but many products are both. Deodorants stop odour and antiperspirant use aluminium to block sweat glands so people sweat less. Deodorants by nature wouldn't have aluminium in it.
Natural doesn't automatically mean something is good and won't cause a reaction. If you're sensitive to baking soda, you'll have to watch out for that when purchasing a deodorant.
My Experience With Natural Deodorant
While I've accepted that it probably safe to use deodorants with aluminium in it, I decided to try natural deodorants anyway. I typically opt for more natural things to use on my hair and body but I'll admit that they're more pricey. The truth is, I find that they work so much better for me.
I've been using natural deodorants for a couple of years now and they work much better for me than the regular ones. I'll review the ones I've tried.
Queen Helene
This was my first natural deodorant. It wasn't great. It wasn't an antiperspirant so it didn't help me to not sweat and it didn't hold up so well on hot days. I believe it worked better if I wore sleeveless. It wasn't the worst one I've used and I continued using it until it finished. I didn't repurchase.
2. Kiss My Face
This one has been my favourite for a long time and I've repurchased about 3 or 4 times. The biggest pro is that it works, it really helps with body odour. However, when it's first applied, it's very white under your arm and you might have to rub it until it disappears if you're wearing something sleeveless. I can't tell you how many people stop me on the road to point it out. It does have propylene glycol which many people who prefer natural products don't like. Many experts believe it's safe. The baking soda in it could be irritating at times, however, I was just glad that it WORKED.
3. Alba
This one for sure was my greatest disappointment. The "Kiss My Face" deodorant was done and so I bought this one. It was terrible. This is a deodorant you can wear in your house or wear when you're going to the shop around the corner but it doesn't work for me for long term use. I still have it and use it in the scenarios listed above. I had to use it to go on the road the other day and while it held up that ONE time, I don't trust it. I won't be repurchasing. It also has the same white film under your arm when you initially put it on.
4. Nubian Heritage 24 Hour Deodorant African Black Soap
This was one is my absolute favourite. It does the best job of keeping odour at bay and it smells like vanilla. another pro is that it is non irritating, I don't think it has baking soda. There are a couple of cons, either I use too much at a time or something but it doesn't last that long to me. I used about 3-4 in the space of a year. That may be normal for some people but I thought that was a bit much. It is also the most expensive one I've used. It costed $1200JMD. In addition to that, it also had the white film. When it dries, it doesn't ever come back so that's good. Just make sure it rub it out with your fingers before you hit the road.
5. Crystal Natural Deodorant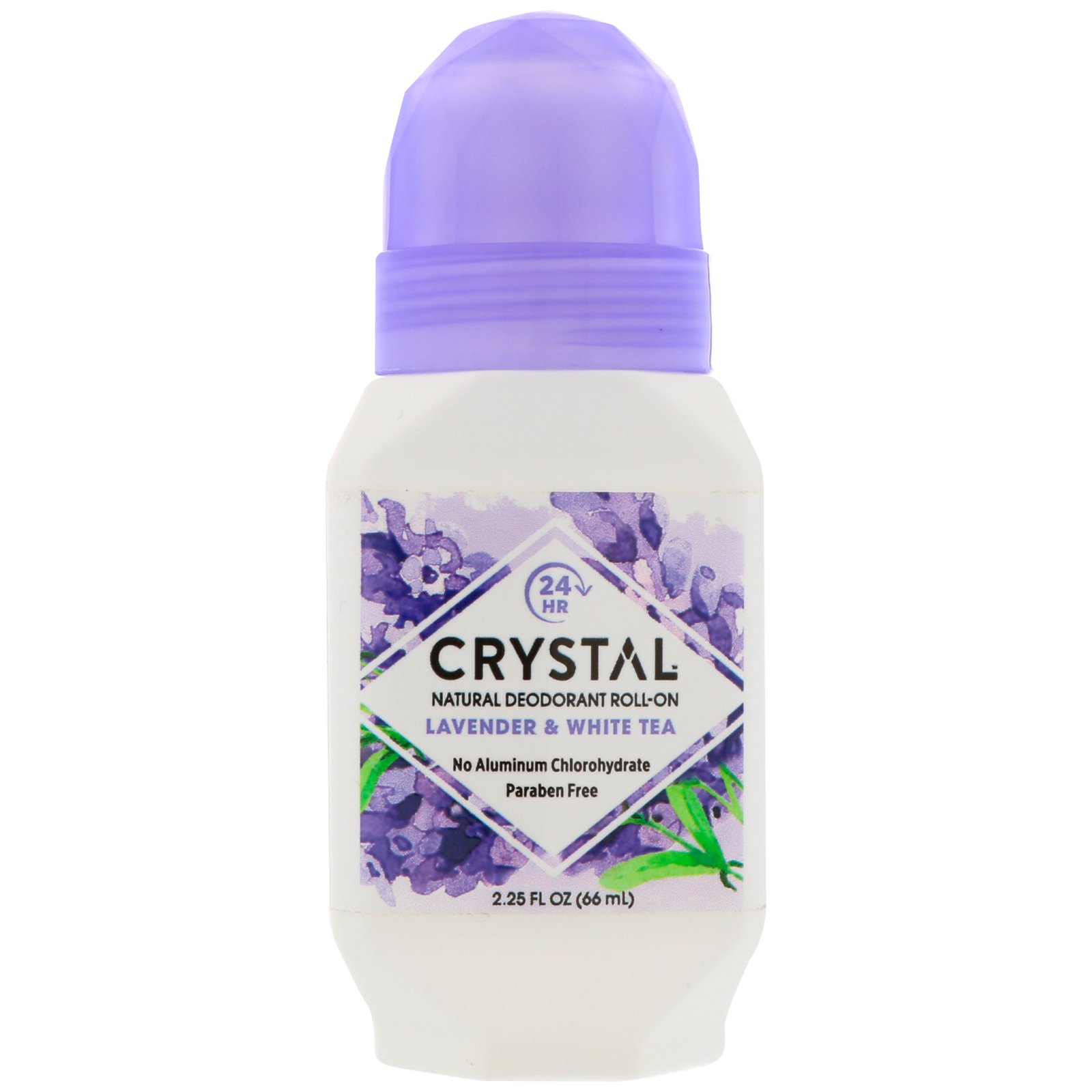 So during the pandemic, I was unable to get my Nubian Heritage deodorant and I was stressed out. I went into York Pharmacy and purchased this one hoping it would work. It's the cheapest natural deodorant I've ever gotten, it was less than $1000 JMD. When I used it, I was pleasantly surprised. I actually have no complaints with this one. It works and holds up well in the heat. I didn't trust it when I bought it so after showering I wiped my armpits with alcohol to make sure there were even less bacteria. Unlike the others, it's a roll on and not a stick deodorant. There is also NO white film and so people on the road don't have to be stopping me to tell me anything. I would definitely repurchase.
If you want to try a natural deodorant, I say go for it. I prefer them to the regular ones for sure. I've been using them exclusively for about 4 years now and I don't regret the switch one bit.
One thing you may need to do is detox your arm before you try them. People claim it gets rid of the toxins that were trapped under your arms due to the alumnium compounds in the antiperspirant. There is no evidence that the detox is more effective than soap and water or makes the natural deodorant more effective but you can read and decide for yourself if you want to.
Have you used a natural deodorant before? Which one? How was your experience?
<a href="http://<a href="https://www.freepik.com/photos/people">People photo created by wayhomestudio – http://www.freepik.com</a>&quot; data-type="URL" data-id="<a href="https://www.freepik.com/photos/people">People photo created by wayhomestudio – http://www.freepik.comSource of picture